Kawasaki GPZ600R Classic 1980's Bike – 99% Finished Project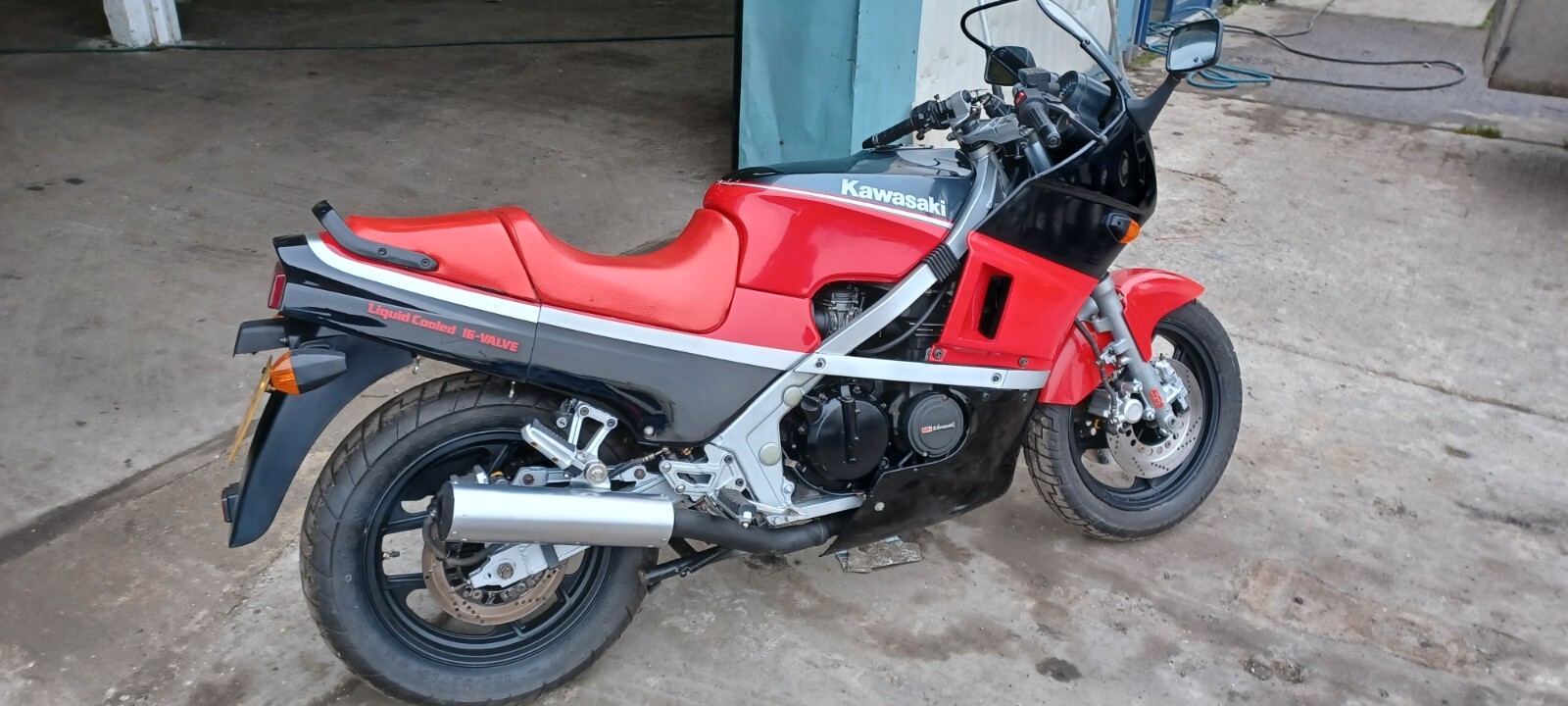 Kawasaki GPZ600R Classic 1980's Bike – 99% Finished Project

Up for sale is my Kawasaki GPZ600R. Purchased last year as a winter project the bike is now virtually finished, just a small amount of tinkering for the new owner.
The following is a list of the work that has been completed to get the bike to its current condition:
Frame stripped and painted.
Standard exhaust pipes re-fitted with new gaskets
Carbs stripped and ultrasonically cleaned.
New float valves and gaskets fitted to carbs.
New air box rubbers fitted along with new air filter.
New push and pull throttle cables.
New front disc's.
Calipers stripped and cleaned and new reseal kits fitted (front & rear)
New pads front and rear.
Brake fluid replaced due to re-build.
Both front and rear brake master cylinders stripped and new re-build kits fitted.
New front wheel bearings
New rear wheel bearings
New Head stock Bearings
New oil Filter and Oil
New Clutch fitted
New fuel petcock
New Mirrors
New front and rear foot peg brackets
New Spark Plugs
Countless new bolts
New Battery.
I may have missed a few bits but as you can see the bike has be given a major overhaul.
The bike starts on the button and drives well, pulling through the rev range with no hesitation.
All the old parts have been kept.
There are just a couple of things needed – there is no lock for the seat (it can be opened manually), the rubbers covering the volt meter and mileage re-set on the clocks has perished (covered with temporary rubbers), no MOT and currently SORN.
The fuel tank had to be replaced as the original was too rusty internally to be saved, the replacement is in excellent condition, not a spot of rust but this does mean the fuel cap lock is operated by a separate key. Decals have been removed from fairing (have ordered some so if they arrive before auction end will included)
These bikes are modern classics and their value is only going up, good ones are becoming hard to find.
Bike is dry stored and located in Grays, Essex just by the Dartford crossing, viewings welcome week days, any questions please contact me. Will need a van or trailer for collection.
Low start price with no reserve.
**Bike came with a Nexus 4 into 1 exhaust which will be included in the sale, worth around £150.00 if you want it**
Listing expires: 31-01-2023