1987 Yamaha XV535 Virago Unregistered US
View on eBay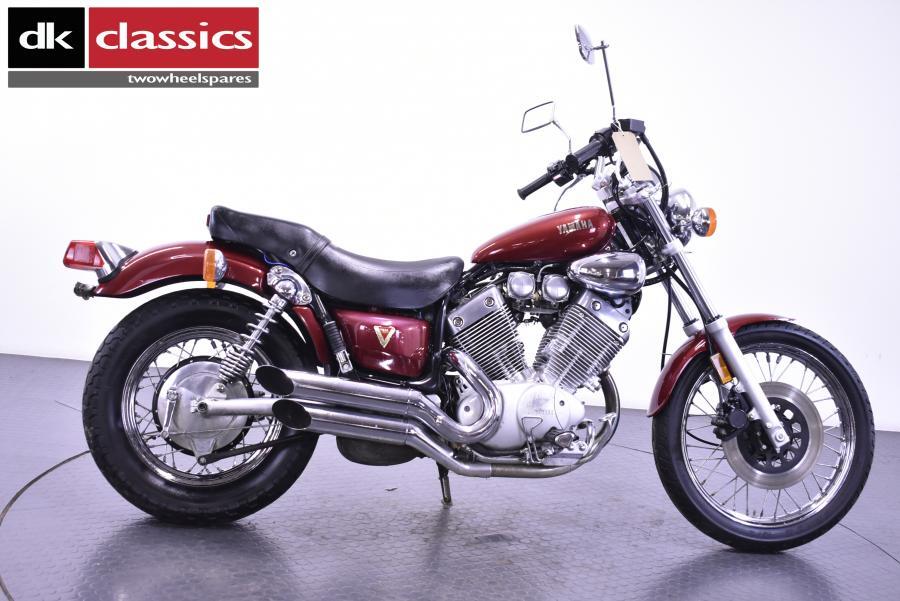 1987 Yamaha XV535 Virago Unregistered US 
For sale is a lovely 1987 Yamaha XV535 Virago with low mileage. It has recently been imported from North America, where it has been ridden throughout its life. The air quality and climate are much kinder to motorcycles there than here.
We have been unable to verify the mileage reading, so please disregard it. As can be seen from the pictures, some parts are missing, notably the ignition key. Additionally, the decals are peeling, there are marks on the paintwork, and the right-hand mirror glass is broken.
However, the bike has some good news as well. The wheels are straight, but the chrome rims are rusty. The brakes are in working condition. The forks and yokes appear to be straight, but the yokes have some rust forming. The tail light assembly, headlight, and bowl are all in good condition. The instruments and switches are okay. The carburetors slide off the twist grip easily. The paintwork is slightly faded, but the indicators are tidy, and both mudguards are solid. The standard exhaust is solid, but the silencers have some pitting. The engine looks clean. We were able to hot wire the bike and have it firing/running & revving on easystart spray when hooked up to a good battery. However, the fuel system & carbs will need attention.
If you're interested in a classic restoration project, this bike could be the perfect starting point, whether as a commercial venture or for personal enjoyment.
eBay item number: 354664283011