1987 Suzuki RG400 Low Mileage
View on eBay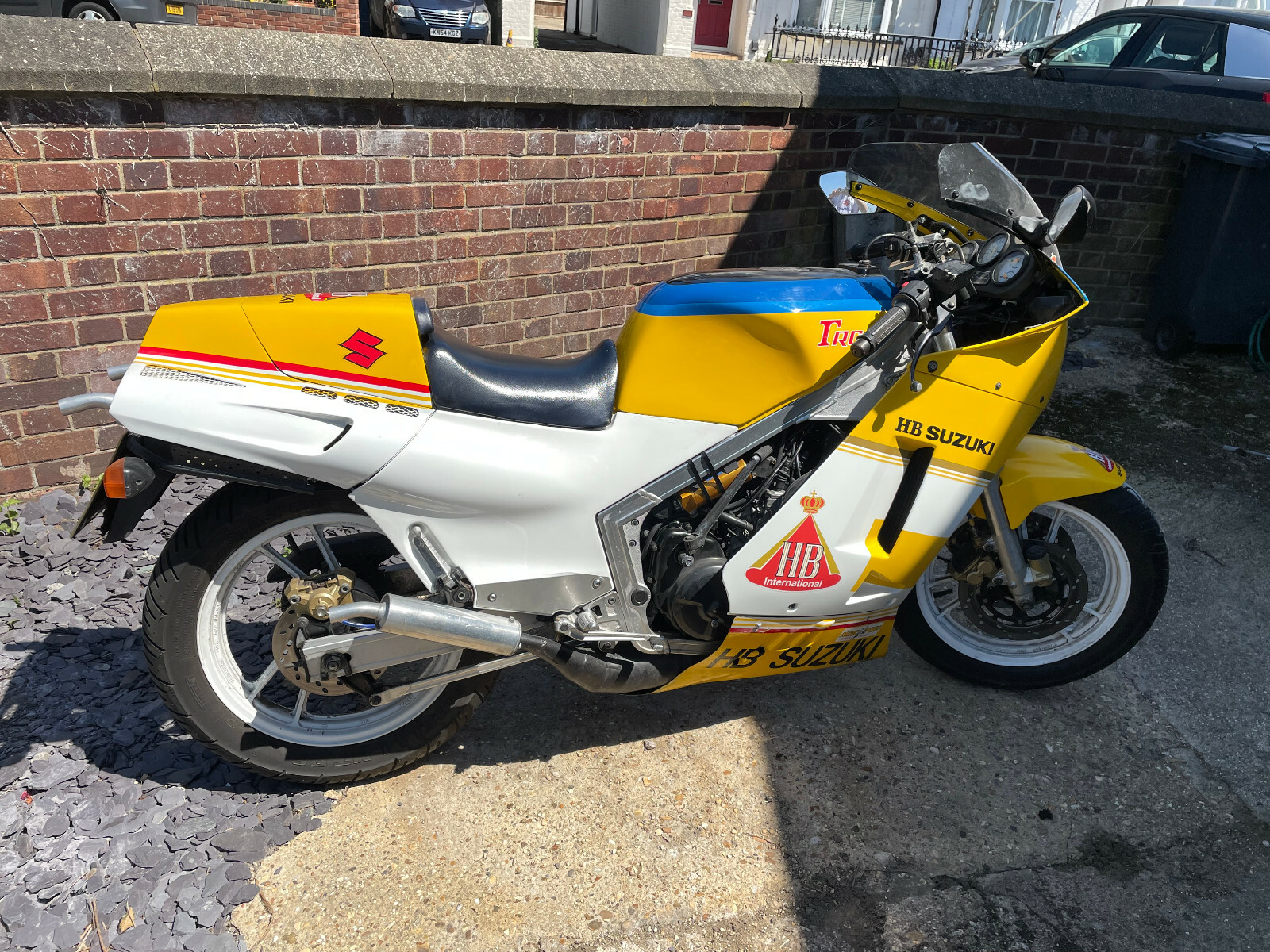 1987 Suzuki RG400 Low Mileage

For sale is a very rare motorcycle in great condition for its age, with only 15,000 miles (24.7k km) and I believe it is in the rarest set of colours. The fairing and side panels have been professionally reworked, and the remainder of the bodywork is as expected for its age.
The top end of the engine was replaced with new barrels, pistons, rings, heads, etc. and was renewed and reworked by a local 2-stroke specialist. The engine runs perfectly smooth for road use, and the original complete top-end including pistons, rings, etc. in original usable condition is included with the sale.
The notorious 2nd gear was replaced, and the gearbox is perfect. Nikon pipes sound fantastic, and the original pipes (which are a bit scruffy) are included with the sale.
The bike has an Ohlins shock, custom-built by BSB race tech, which transformed the handling, and the original shock is also included with the sale.
There are lots of spare bits and pieces, including the RGV250 front wheel and tyre, smart charger, workshop manual, and everything accumulated over the years that is associated with this bike.
The seller has the V5 in their name and some documents, but due to some "tidying up," they are unable to locate many other original documents. However, they can connect buyers to the people who did the bodywork and engine work, and the original parts can be seen.
The bike has been owned for 30 years and has to be sold due to a change in circumstances. It starts first kick, rides well, and has an MOT until September 2023 with no problems.
Please message the seller through eBay for any questions or to arrange a viewing. Sensible offers are welcomed, but please don't hit buy and start asking about the price.
eBay item number: 325575670126
Listing expires: 15-04-2023