1986 Yamaha YZ250 Running Project Bike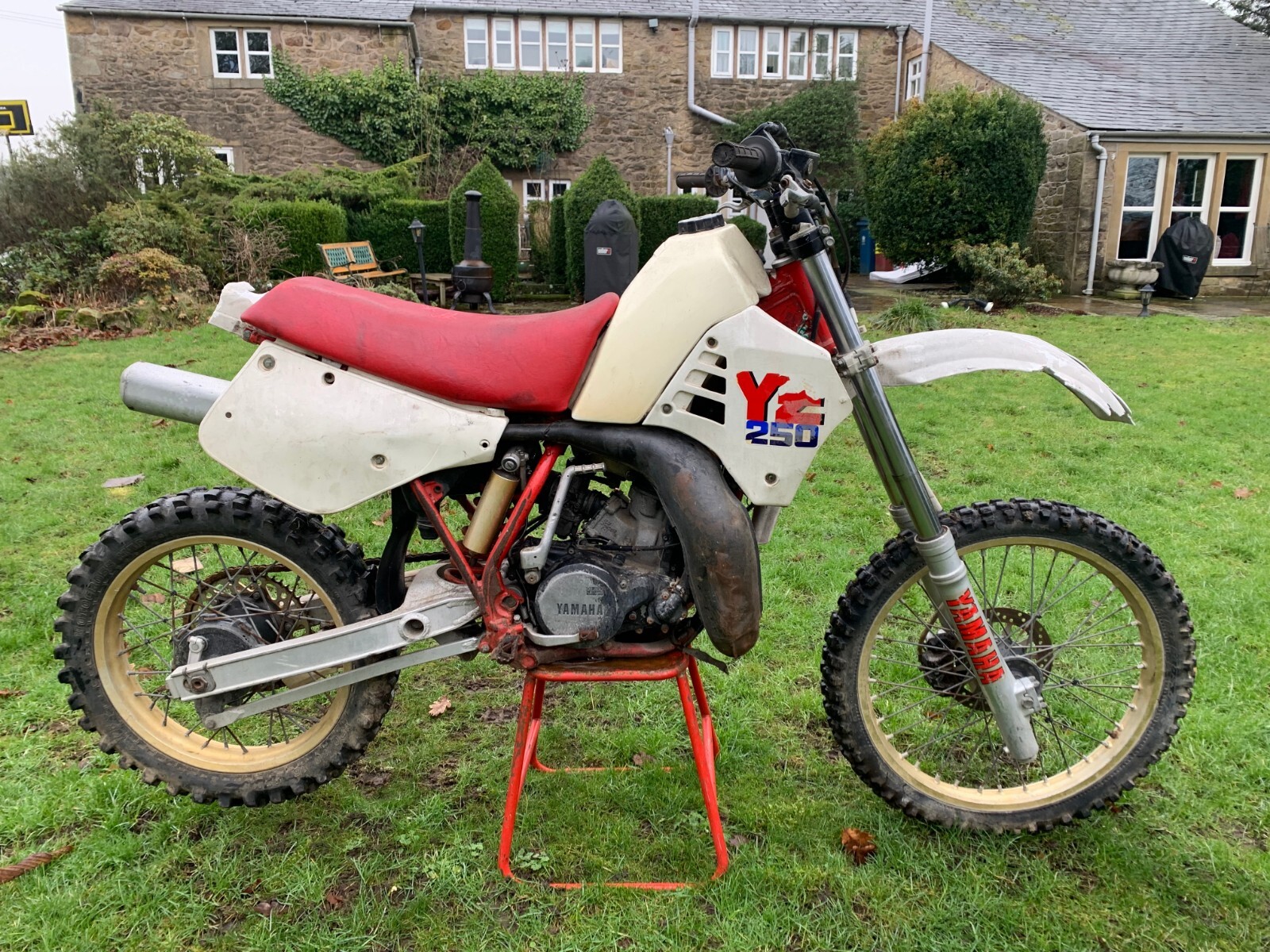 1986 Yamaha YZ250 Running Project Bike

1986 Yamaha YZ250s EVO motocross bike
She looks worse than she is & the motor sounds great – much better than i'd expected.
she does need going through though as has been left outside.
Looks to be a very original bike other than the tank which is a Clarke aftermarket model
selects all gears & runs great.
Make excellent EVO motocross bike
there should be a video of the bike running in the ad
Bike is being sold as seen – no warranty
I can arrange delivery with a decent courier if you need – you pay the courier direct & just make sure i've been paid before he collects the bike for you
Classic bikes have seen huge increases in value over the past 10 years & they are set to continue. At present they offer significantly better return than money in the bank & can be enjoyed either just to look at or to actually use – you can't do that with a bank statement!!
The pictures form part of the description. I advise you to come, view & examine the bikes which can be done in a covid secure manner. This bike is in storage so if you do want to come & look it needs to be pre arranged so i can go & get the bike.
Listing expires: 03-02-2023