1986 Yamaha XT600 Enduro Unregistered US Import Restoration
View on eBay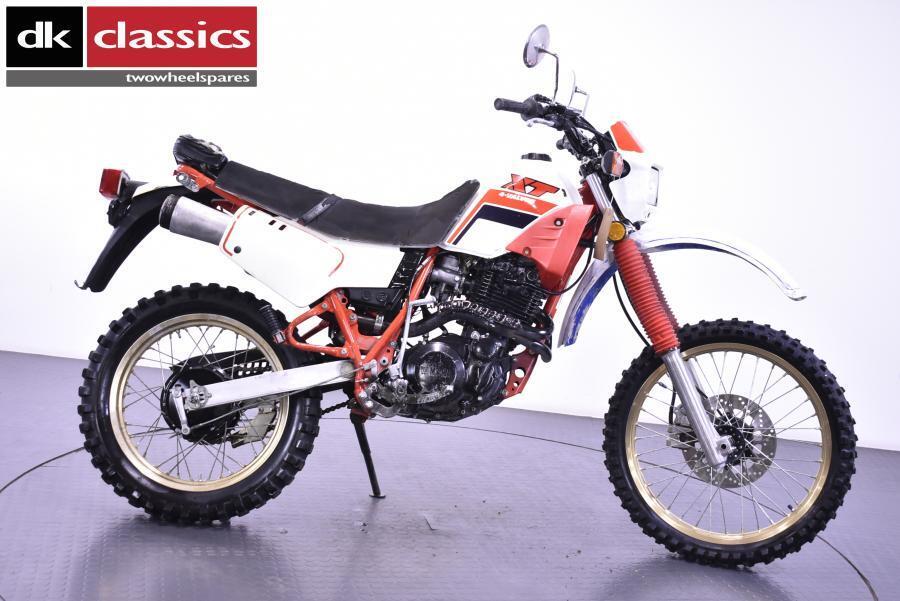 1986 Yamaha XT600 Enduro Unregistered US Import Restoration
This 1986 Yamaha XT600, a highly sought-after bike, has been recently imported from North America where it has spent its entire life. The favorable climate has helped maintain some of its original appearance, despite being in storage for a considerable time. Although it's showing 9897 miles on the clock, we have been unable to confirm this reading, so please disregard it.
If you're looking for a classic restoration project, this bike is the perfect starting point, whether it's for a commercial venture or a hobby interest.
Please take a close look at the pictures to see that the bike is missing some parts, including the rear indicators, seat cover, and left-hand side panel. The battery is flat, and the paintwork is faded, while the tires are perished. Unfortunately, the tachometer needle is broken.
But don't let that discourage you because the good news is that the wheels are straight with good hubs, a brake plate, disc, caliper, and a working master cylinder. The forks and yokes are also straight, and the carburetor is free-sliding off the twist grip. The engine turns over nicely with the kick-starter and sounds great with good compression. We have had it firing/running on easystart spray, but the fuel system and carb will need some attention.
eBay item number: 354652154615
Listing expires: 23-03-2023