1986 Yamaha RD125LC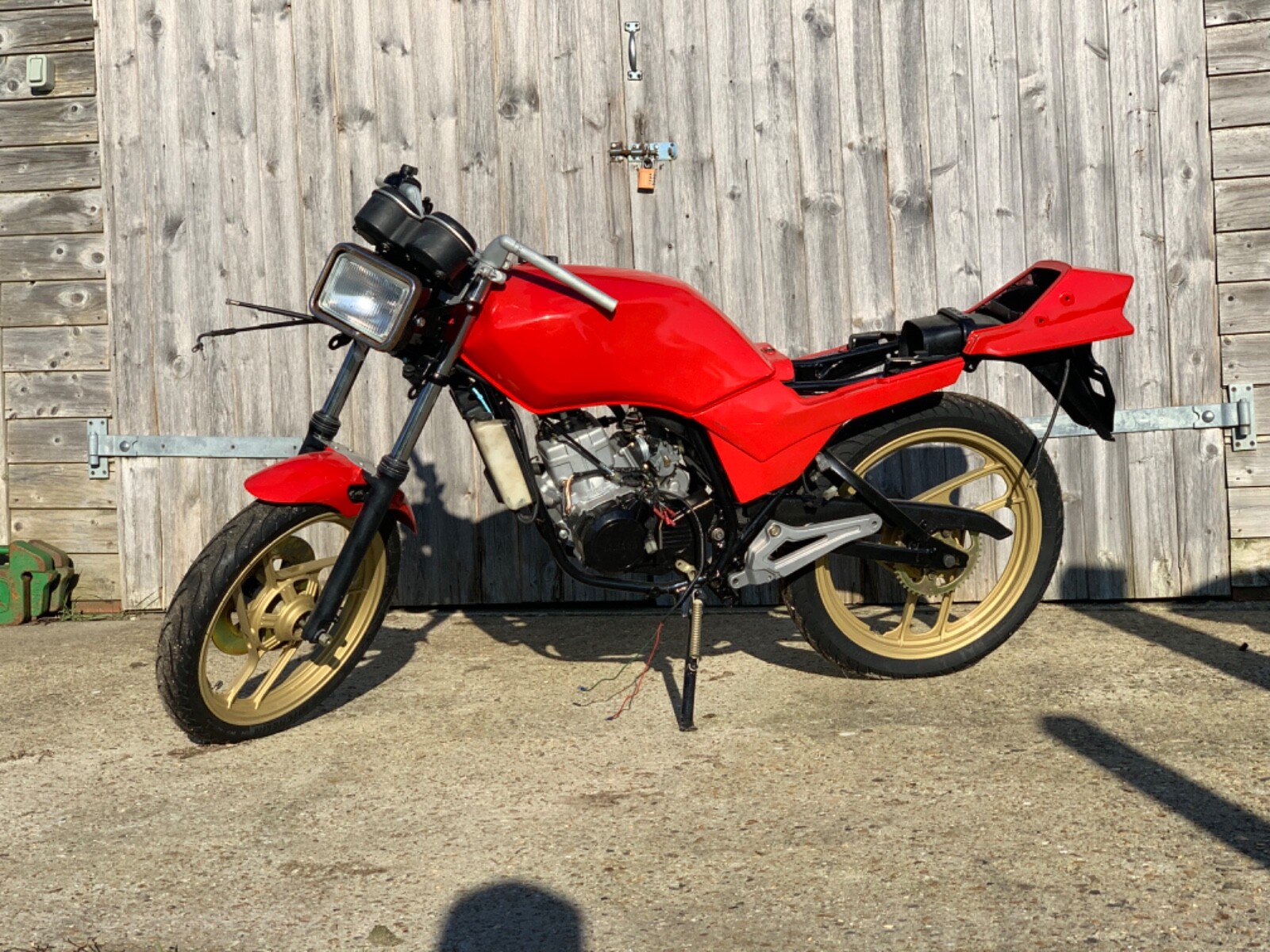 1986 Yamaha RD125LC – C504TRP – UK bike – V5 present
This project is 90% complete. As much as I would love to put it back on the road unfortunately due to other commitments I won't be able to do it. It needs the wiring hooked up and a final assembly. I have an extensive list of new and reconditioned parts that I have purchased for the bike including:
Brand new wiring loom
Brand new tyres and Tubes
Full engine build including new crankshaft and all bearings, all seals and gaskets, new top end piston
Rebuilt carburettor
New radiator
Micron exhaust
Newly powder coated frame and swing arm
Newly upholstered seat
New decal stickers
Uprated fork stanchions + original as spare
Many many spares!
+ loads more
Everything is there! During the engine rebuild it and a few other parts were vapour blasted to match the new powder coating. With some love and attention this has the potential to be a fantastic little 80s classic!