1986 Honda CMX450 Unregistered US Import Barn Find Classic Restoration Project
View on eBay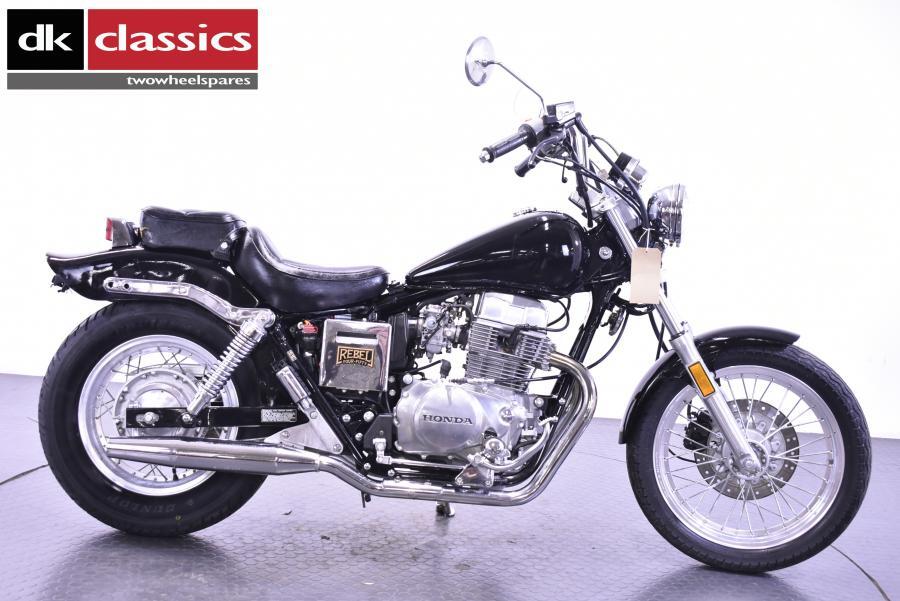 1986 Honda CMX450 Unregistered US Import Barn Find Classic Restoration Project
Introducing the charming 1986 Honda CMX450 Rebel, freshly imported from North America where it spent its entire life. The favorable climate and thin air in that region make it an ideal location for preserving motorcycles.
We cannot guarantee the accuracy of the mileage reading and advise you to disregard it.
For any classic restoration project, finding the right bike to restore is the single most crucial purchase. Whether you plan to commercialize it or pursue it as a hobby, it all begins here.
Please browse through the pictures to get a better idea of the bike's condition. As you can see, some parts are missing, such as the tank decals and indicators, and we have noticed that the front fork Honda badge is broken. The rear wheel has some acid tarnishing, and the clock is dirty inside.
But, let's move on to the positives. The wheels are straight, with clean alloy on the front, and functioning brakes. The forks and yokes appear to be straight with good chrome. The tail light assembly, headlight, and bowl are all in excellent shape. Most of the switches are okay, but the indicator button is stiff. The carburetors slide freely off the twist grip. The paintwork has a few age-related marks, but the fuel tank is immaculate inside. The seat base is in excellent condition throughout, and the chain guard is tidy. Both mudguards are solid, and the standard exhaust is sound. The engine looks clean, but the carbs will need attention.
This description is just a brief overview. If you require additional information, please do not hesitate to contact us. Better still, visit our showroom and inspect this bike and others we have on eBay in person. After all, who are you going to believe – us or your own eyes?
eBay item number: 354652687799
Listing expires: 23-03-2023