1985 Kawasaki Kx250 D1 Californian Import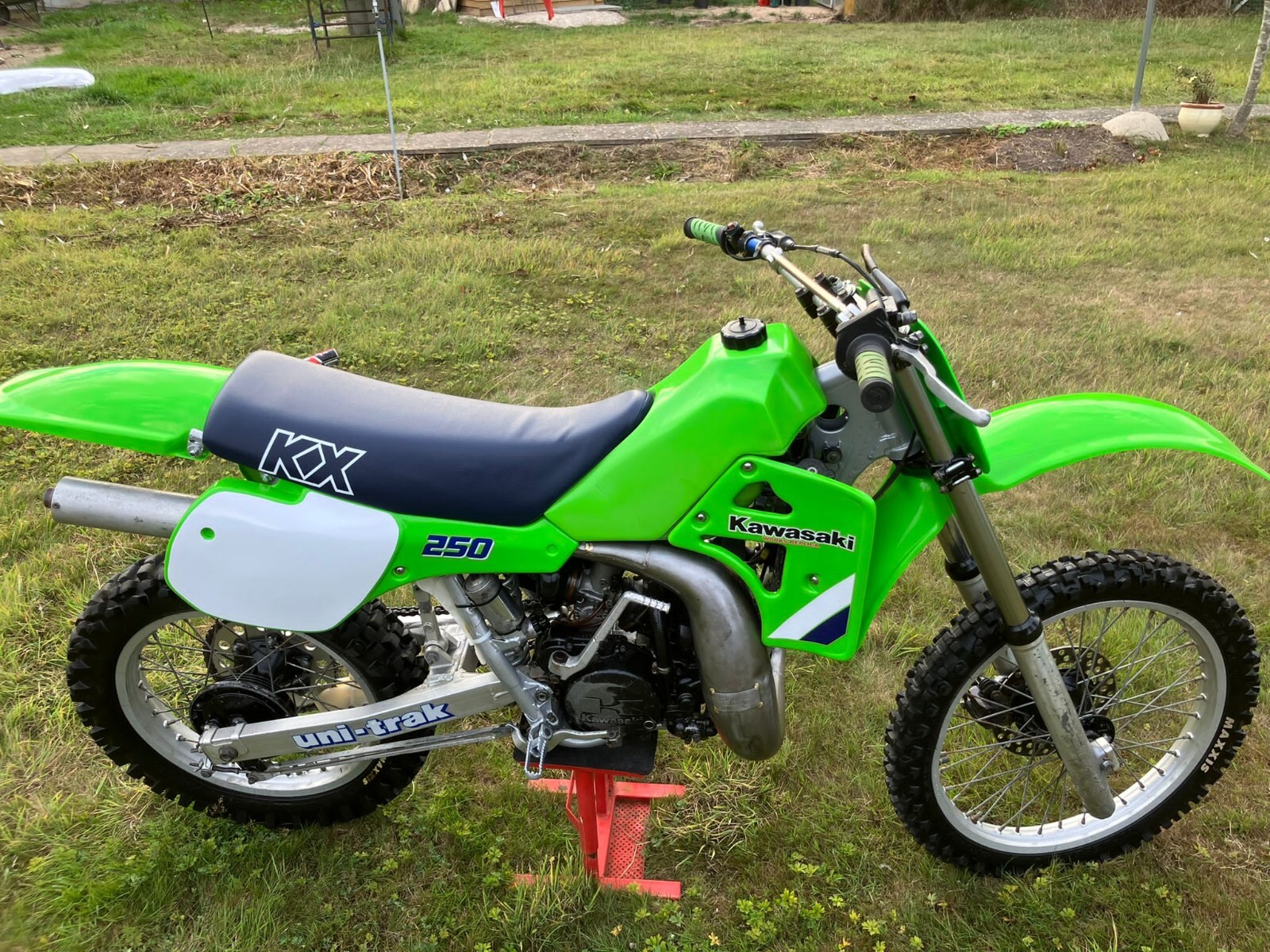 1985 Kawasaki Kx250 D1 Californian Import 
Kawasaki Kx250 1985.
Imported from California in America around 10 years ago .
Very original bike as can be see by the photos.
Comes fitted with a Pro Circuit front race pipe.
Front and rear suspension has been rebuilt very recently.
Excellent bike runs and rides very well ….would also look great in any collection.
Ready to ride / race etc.
Listing expires: 23-02-2023