1985 Kawasaki GPZ600R Spares Or Repair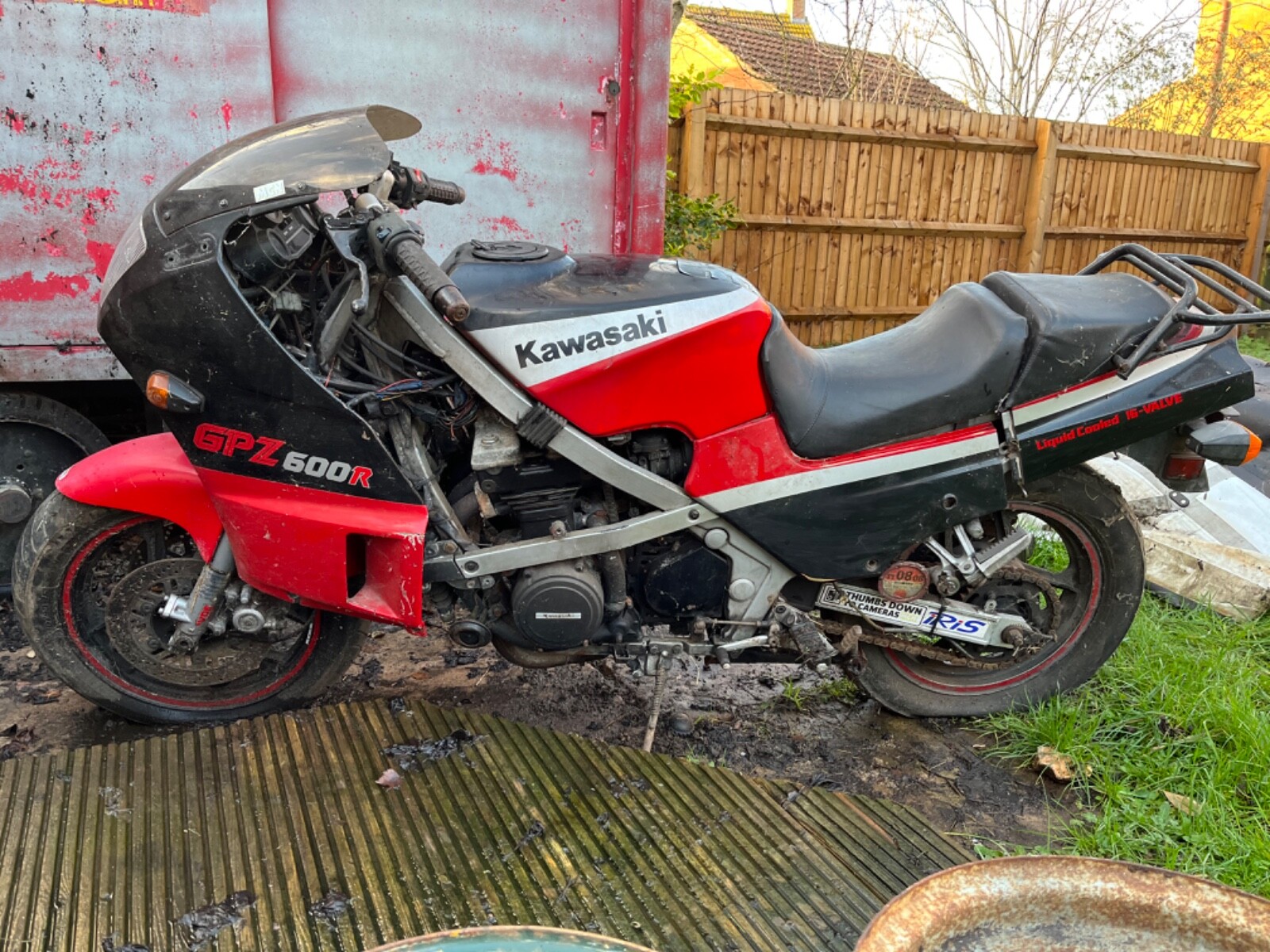 1985 Kawasaki GPZ600R Spares Or Repair
Welcome to my Auction.
I'm downsizing my projects and this has red and black GPZ 600 R it's on a B reg. which has to go. Purchased with ideas of restoration but sat in my shed and never been touched.
This has had all the fairings removed but I can't find the bolts to re fix..Various cracks and marks are shown . This is a project and not running and no way a mint bike. I have the logbook and keys. The brakes are seized and tyres are flat I will try and get them pumped up. Collection only from
Milton Keynes a van or trailer will be needed. I also have a GPZ 400 which will up for sale.. Any questions please ask.