1984 Kawasaki KX500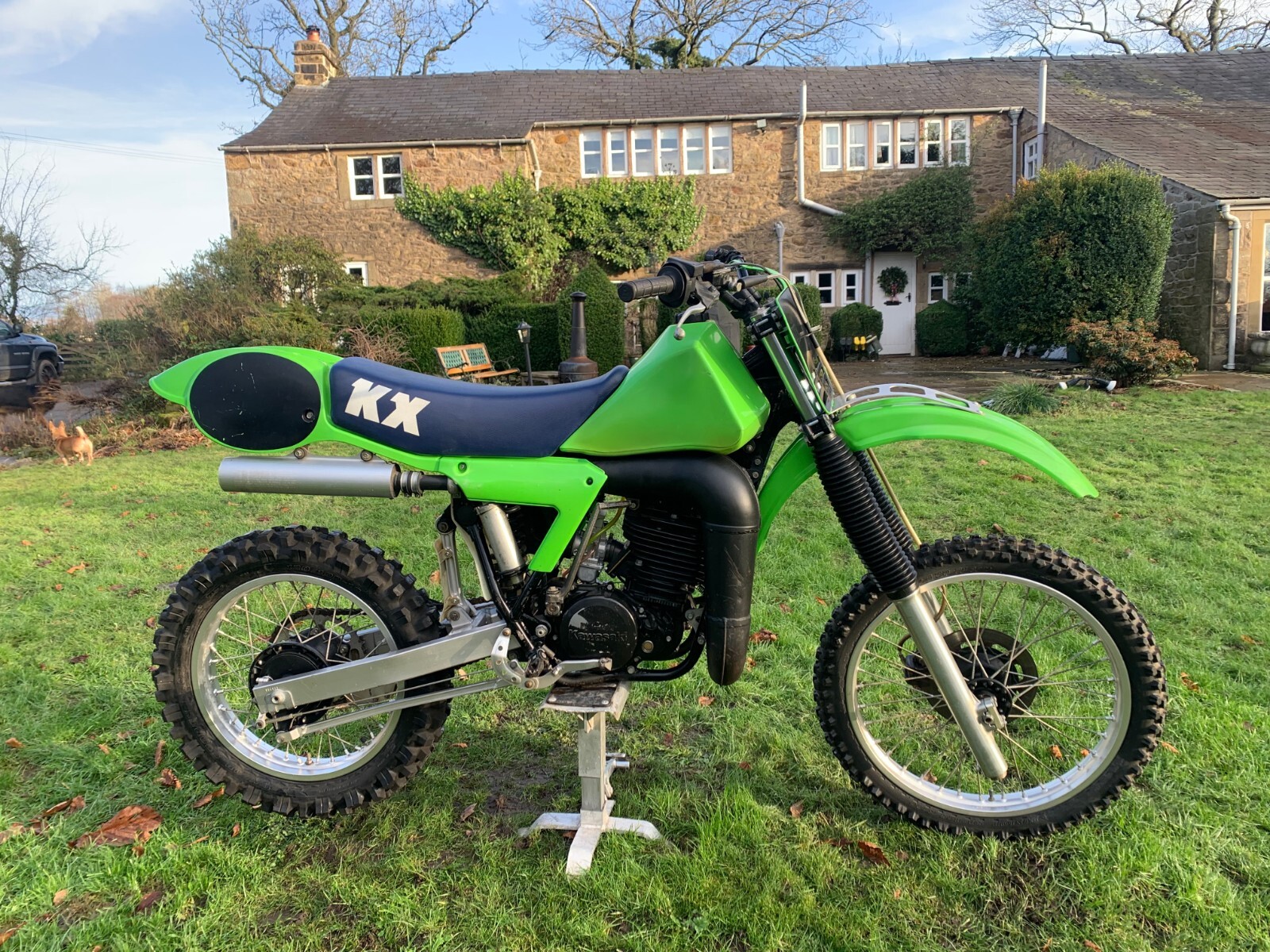 1984 Kawasaki KX500 motocross bike
stunning bike – pics don't come close to doing it justice
listed before when bike was in US – it's now here and ready to go.
couple of slight cracks in the plastics but other than that the bike is beautiful & in very very original condition
The bike looks mint. according to my mate who i bought it from, it's the nicest vintage bike he's ever owned and he's owned a lot.
fires up & runs just as it should
hard to find these air cooled KX 500's
Please feel free to ask any questions and i'll do what i can to answer them.
Bike is being sold as seen – no warranty
I can arrange delivery with a decent courier if you need – you pay the courier direct & just make sure i've been paid before he collects the bike for you
Classic bikes have seen huge increases in value over the past 10 years & they are set to continue. At present they offer significantly better return than money in the bank & can be enjoyed either just to look at or to actually use – you can't do that with a bank statement!!
Listing expires: 22-02-2023