1983 Suzuki RM250 D Restoration Project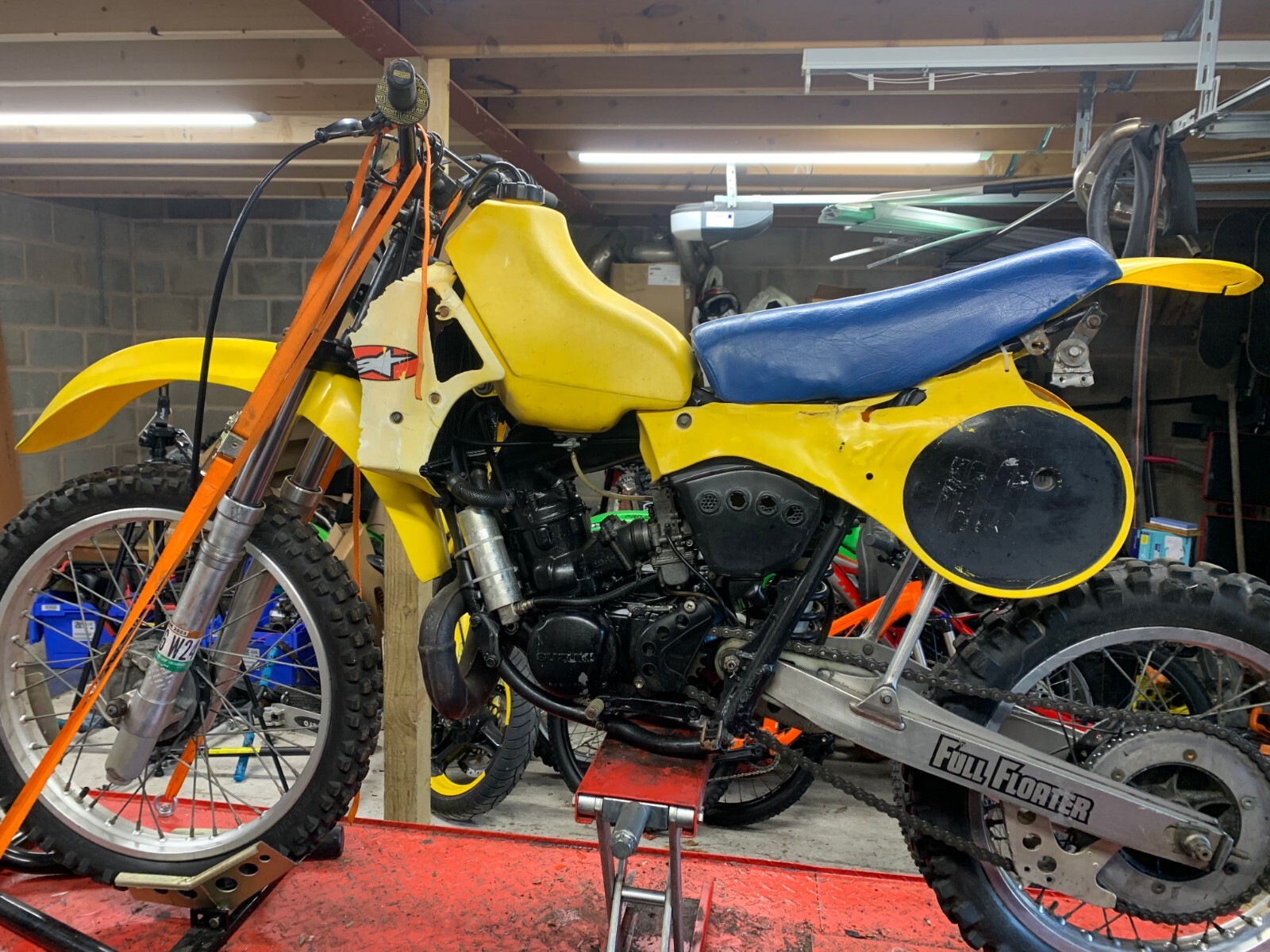 1983 Suzuki RM250 D Restoration Project
1983 Suzuki RM250 RM250D
Generally nice ready to restore 83 Suzuki RM250 which would be eligible to race in Pre85 (maybe Pre83 scrambles) & EVO classes.
got low compression so won't run at the moment.
sparks, turns over & selects all gears.
needs a little repair to the right hand frame rail which should be an easy job for a welder.
as you can see needs to be gone through
Please feel free to ask any questions and i'll do what i can to answer them
Bike is being sold as seen – no warranty
Listing expires: 30-01-2023