1983 Rickman Honda CR Predator
View on eBay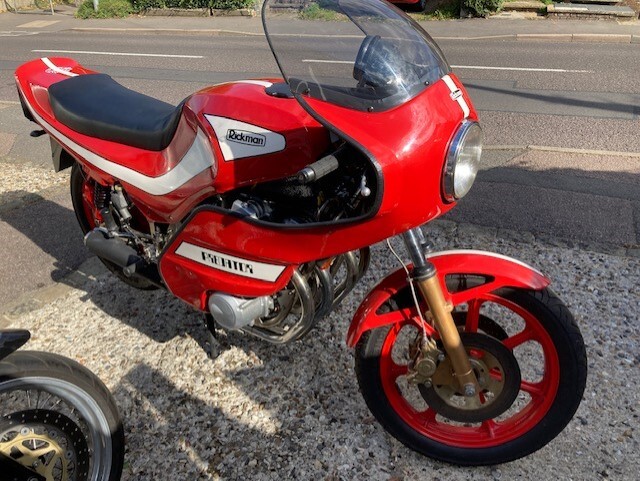 1983 Rickman Honda CR Predator

Up for sale is my Rickman Honda CR Predator, which I have cherished and owned for over 30 years. This bike is in good running condition, but I have not registered it as I intended to obtain an age-related registration for it. I have the original Rickman manufacturing certificate, so there should be no issues with the registration process.
The motorcycle comes with the following specifications:
Frame: Rickman CR Predator frame
Swinging Arm: Rickman CR Predator twin shock
Petrol Tank: Rickman CR Predator steel
Engine: Honda CB900 FA
Carburetors: Mikuni 34mm Smooth bore
Exhaust: Harris Performance Exhaust
Forks: Marzocchi
Rear suspension: Marzocchi twin shock
Handlebars: Rickman clip-ons
Wheels: Front Kawasaki Mag alloy, Rear Kawasaki Mag alloy
Brakes: AP Lockheed cast iron disk, AP Lockheed single pot calipers
Front Mudguard: Rickman CR Predator
Seat unit: Rickman CR Predator
Ignition: Honda CB900 FA
Instruments: Honda CB900 FA
Wiring loom: Honda CB900 FA
I will only accept a bank transfer on pickup. Thank you for your interest in this rare and well-maintained motorcycle.
eBay item number: 175650833613