1983 Kawasaki KZ750N Spectre Unregistered US Import Classic Running Restoration
View on eBay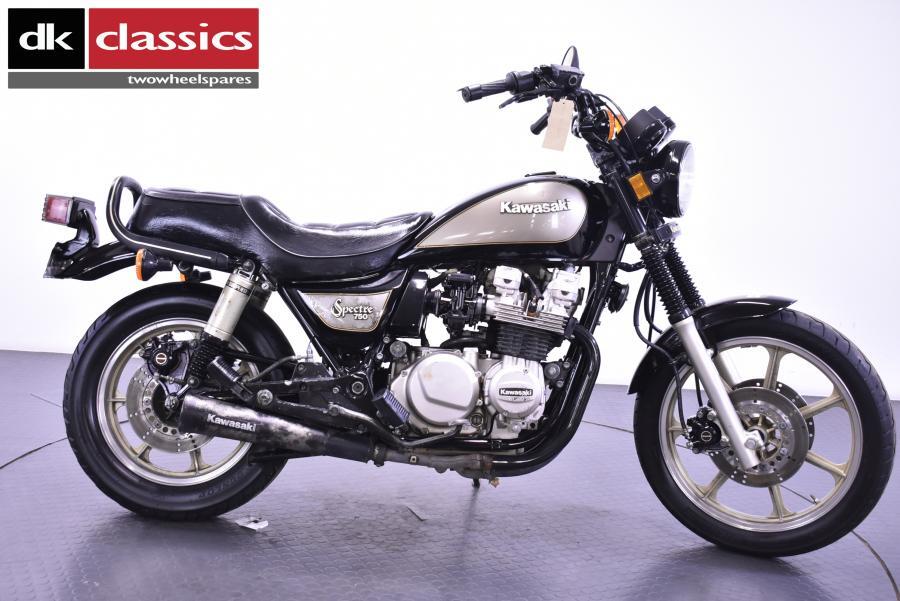 1983 Kawasaki KZ750N Spectre Unregistered US Import Classic Running Restoration
Presenting a well-respected and highly sought-after 1983 Kawasaki KZ750N Spectre shaft drive American Sportster, which will soon be tax and MOT exempt. This motorcycle has been recently imported from North America, where it has been kept in exceptional condition, owing to the favorable climate for motorcycles. It has only 20,004 miles on the clock and has been in dry storage for some time, helping maintain its original charm and beauty.
Although it looks plausible, we cannot confirm the mileage reading. Please disregard it.
For any classic restoration project, finding the right bike to restore is the most critical purchase, whether it is for commercial purposes or personal interests.
Please take a look at the pictures to see how remarkably original and almost complete this bike is, missing only the right-hand mirror and the ball end off the front brake lever. It has been stored for a while, so the battery is flat, and the tires are well past their prime.
However, there is good news – this is the actual bike you are bidding on, not library pictures from 40 years ago, and it is just as stunning in person. It's a fantastic find! The wheels appear straight with clean alloy and good discs, calipers, and working master cylinders. The forks and yokes appear straight, and the mudguards are solid. The taillight assembly, headlight, and hangers are in excellent condition. The instruments and switches look good, and the carburetors slide freely off the twist grip. The paintwork is solid, and the fuel tank is clean inside, but it is dented. The exhausts are original and sound, while the seat is in great condition. The indicators are tidy, and the engine looks clean. But, best of all, when we hooked it up to a good battery and added fresh fuel, it fired, started, ran, and revved.
Don't miss out on the opportunity to own this exceptional and original motorcycle.
eBay item number: 334793383269