1981 Suzuki RG50E / RG50 (ZR50 X1) Japanese Market Model – Project Bike
View on eBay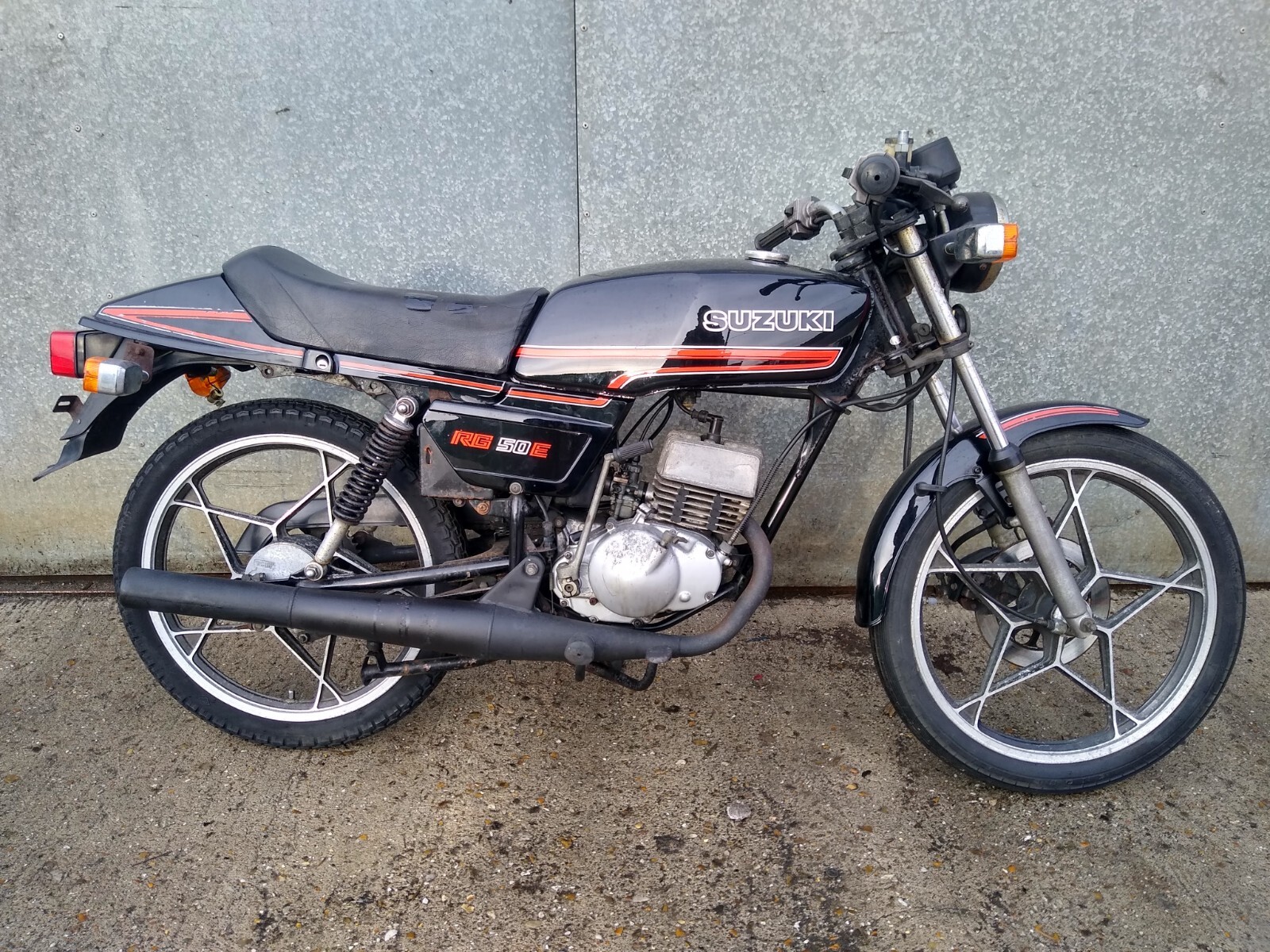 1981 Suzuki RG50E / RG50 (ZR50 X1) Japanese Market Model – Project Bike
This is a 1981 Suzuki RG50E two-stroke 50cc motorcycle. It has just been imported from Japan and comes with a dating certificate and is registered on the NOVA system, making it easy to register in the UK for £55 with all the necessary forms available.
The bike has 8,447 km on the clock, which is equivalent to 5,279 miles. This is a JDM (Japanese Domestic Market) model, so it is unrestricted and comes with anti-dive forks, making it a Japanese single-seat version of the ZR50 X1 that was available in the UK.
Overall, the bike is in good condition. We have started and run the engine, although the exhaust has a plate welded over a hole in the side. The fork stanchions show some rust, and the seat cover has some patches on it. The front brake is not working due to a seized master cylinder, and there is no clutch lever or cable.
With a little bit of TLC, this bike has great potential. If you are interested, you are welcome to come and view the bike in Romford, Essex. Feel free to contact us if you have any questions.
Happy bidding!
eBay item number: 155459905350
Listing expires: 18-04-2023