1981 Suzuki GS250 Custom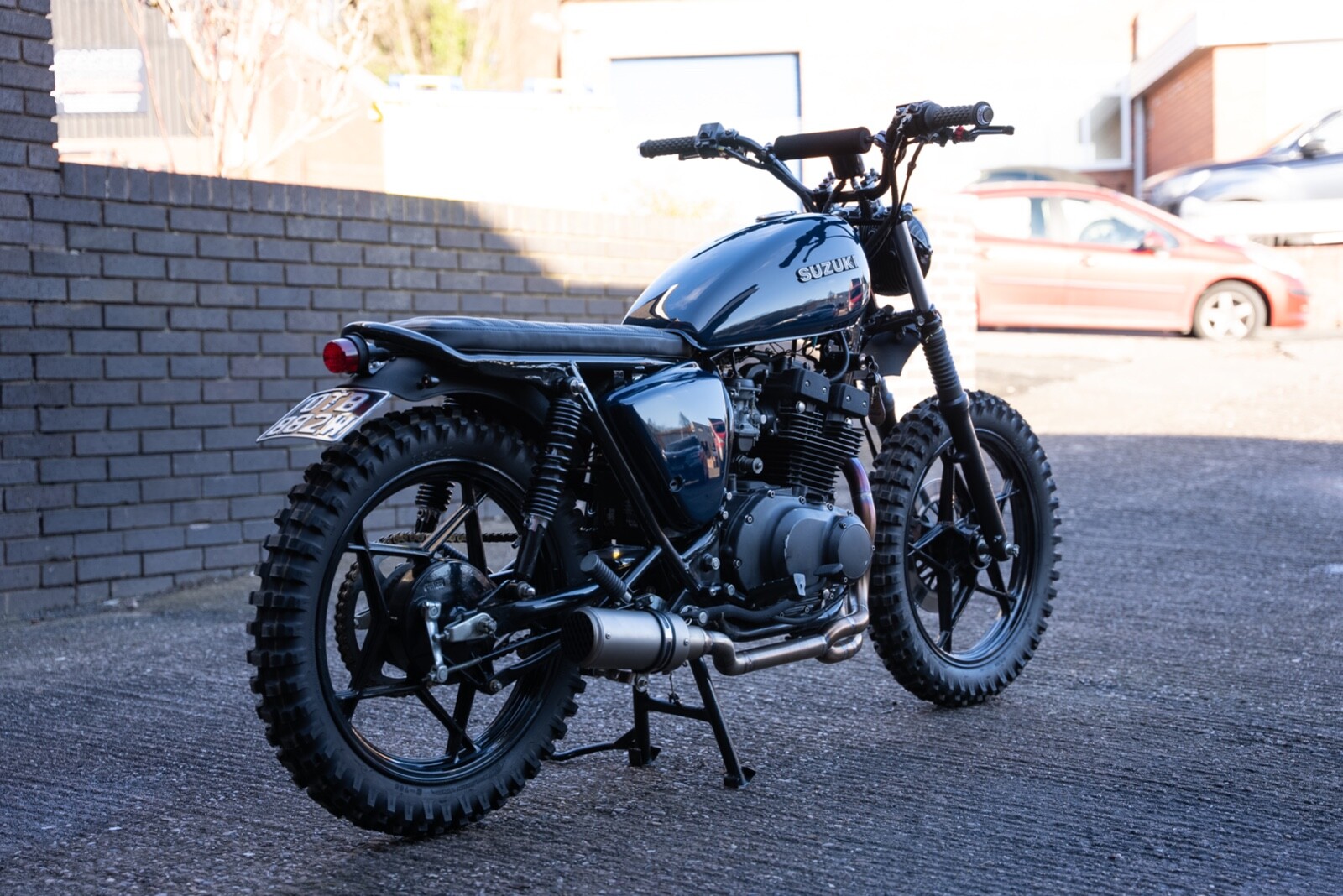 here for sale is my 1981 Custom Suzuki GS250T
TAX & MOT Exempt because of its age
Rebuilt over the last 2 years being an almost nut and bolt rebuild. The only part that has not been rebuilt is the engine as when I bought this bike it had spun a crank bearing so I bought a second running engine and cleaned it up with fresh paint and a bolt kit.
For a +40 year old bike she is in amazing condition and was built with fun in mind.
Specs are :
Powdercoated frame, swingarm, wheels
Welded hoop / grab handle
Custom upholstered seat
Raised tank
High rise bars with bar end indicators
Custom high mounted front mud guard finished in crackle black powder coat for hard waring
Custom rear mud guard finished in crackle black or hard waring
LED indicators
Retro stop lamp
New battery
New wheel/swingarm bearings
Most nuts and bolts zink plated
Custom stainless Steel 2-1 exhaust
Road legal off road tyres
New inner tubes
Relocated ignition
Custom LED headlight
New speedo/clutch/brake cables
New rear drum shoes
Tank and panels painted in Aga Blue ( its an old porsche colour )
Full engine service and clean with nut and bolt kit
New oils,fluids plugs and filters
New sprocket
New gold chain
New horn
Complete carb rebuild, vapour blasted and powdercoated parts
New rear suspension
Wiring in great condition with new connectors and sleeving
This bike will come with the engine that originally came out of it in parts as I fully intended to rebuild it. I simply ran out of time and have moved onto other projects. Swill come with brand new gasket set, new rings, crank bearings and everything you will need to build the engine and make this a complete brand new bike.
Thank you